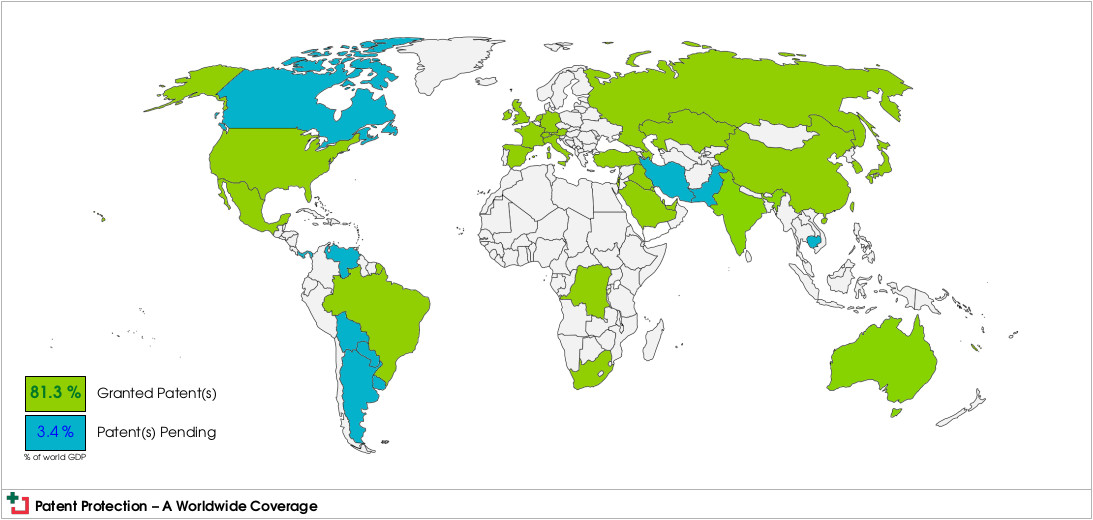 Protection of Magtor's unique technology is fundamental to its success.
Considerable resources have been allocated to creating a portfolio of over 50 patent applications and registrations divided into 5 families of robust patents.
While Magtor's Intellectual Property Portfolio covers 84.7% of world's GDP, granted patents already cover 81.3% of world's GDP.